The world of frida kahlo & diego rivera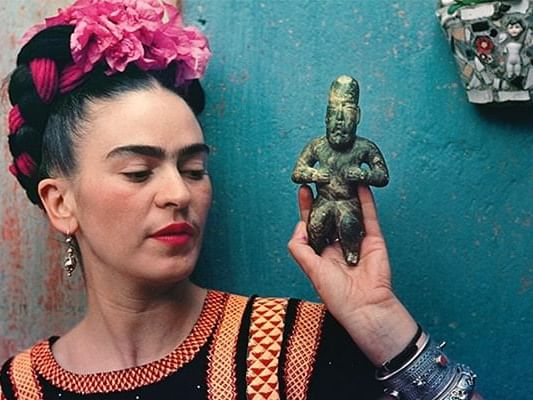 Visit the most significant places within the city that attest to the rich and inspiring life and work of the famous couple of Mexican artists during the first half of the XXth century.
- Frida Kahlo Museum, the famous 'Blue House'
This beautiful house located in the former village of Coyoacan was Frida's family house and the place where she was born and died. Her intimate and creative universe is contained in its colorful spaces, objects, photographs and documents.
- House-Studio of Diego Rivera & Frida Kahlo
Located in the picturesque neighborhood of San Angel, this house was the residence and workshop of the couple of artists from the 1930's and is considered the first Functionalist style construction in Mexico.
- Dolores Olmedo Museum
A beautiful hacienda from the XVIth century located in the village of Xochimilco houses this museum that exhibits the most important collection of Diego Rivera's easel paintings and, once a year, also the largest collection of Frida Kahlo's works. 

TUESDAY TO SUNDAY
Estimated duration: 7 hours  |  Departure time: 9:30 am
* Price based on the number of participants
For a quotation/booking please email us
experiences@dominionsuites.com
Or WhatsApp-Text-Call
(+52) 55 2575 2545
Gráfico de capacidad
The world of frida kahlo & diego rivera