National museum of anthropology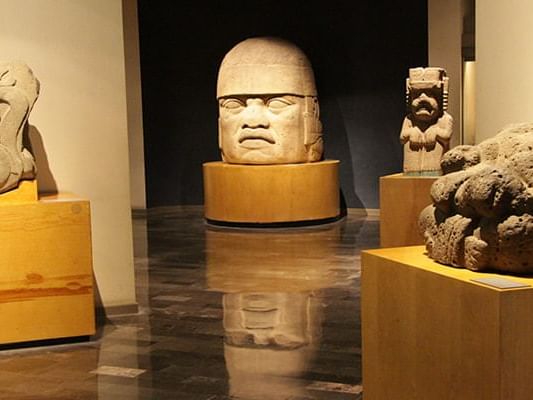 The National Museum of Anthropology is the largest and most impressive of Mexico and one of the most important of its kind in the world. It gathers thousands of years of history ranging from the peopling of the Americas to the last period of the Mesoamerican world that testifies to the arrival of the Spaniards.
The museum  features 23 exhibition rooms in a space of nearly 20 hectares, which makes it virtually impossible to enjoy all its splendor in a day, and since it does not provide audio-guide service, it can be difficult to visit  on your own.
Through this experience you will be able to choose one out of four thematic itineraries that are listed below based on your specific interests, in order to appreciate in detail and understand the most representative pieces from the collection and turn your visit into an unforgettable experience.
Itinerary 1 - HIGHLIGHTS OF THE MUSEUM
Itinerary 2 - TRACING THE AZTEC & MAYA CULTURES
Itinerary 3 - GREAT CIVILIZATIONS OF ANCIENT MEXICO
Itinerary 4 - ​PAST & PRESENT OF MEXICAN CULTURES
TUESDAY TO SATURDAY 
Approx. duration: 3 hours  |  Departure time: 10 am
* Price based on the number of participants
For a quotation/booking please email us
experiences@dominionsuites.com
Or WhatsApp-Text-Call
(+52) 55 2575 2545
Gráfico de capacidad
National museum of anthropology